Creating Greater Innovation and Collaboration with West Penn Wire AV-IP System and Components
AV over IP (AV-IP) is the transmission of audio-visual data over an Internet, LAN or WAN network. It's replacing traditional circuit-based AV infrastructures with packet-based Internet-Protocol or IP-based streaming infrastructures, while preserving the very best image and sound quality over greater distances.
West Penn Wire offers cost-effective solutions to support the migration to AV-IP, creating the setting for greater innovation and collaboration. Whether it's the boardroom or the classroom, West Penn Wire's AV-IP system and components are providing maximum value to users and their audio and video assets.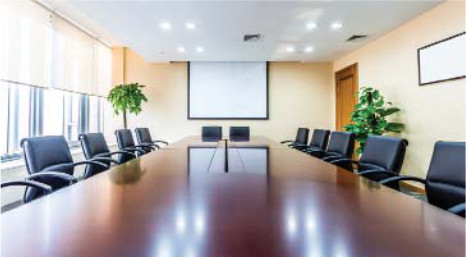 Our system is AV-IP for point-to-point in-room AV distribution or can be expanded for AV collaboration, producing a bandwidth-controlled environment, higher resolutions and frame rates, and very low latency.
Provides HDMI (1080P), VGA with audio and USB from a source or multiple sources to a display location via Category 6 UTP cabling.
Allows an installer to cable with Category 6 UTP cabling to each device. This is an inexpensive solution over HDBaseT shielded cabling.
Inputs and audio can be managed by our 8-button controller.
All components – TX, RX and controller – share a 1G PoE switch. The PoE switch consolidates all West Penn Wire devices into a simplistic power design.
Supports control of AV signaling.
All users – from educators to executives – can quickly select the input and manipulate the audio. This is a user-experience advantage over a hardwired rapid-run solution.