We offer a wide selection of CCTV coaxial, special application and process control cables for alarm and access control systems. Whether you need plenum or non-plenum designs, or indoor or outdoor jacketing, we have the know-how and product selection to ensure that you're using the best cables for your application.
Fire Alarm
Fire alarm systems are life lines to safe and secure buildings. As one of the earliest manufacturers of fire alarm cable, we know that proper cable selection is critical to effective system performance.
To help fire alarm systems function optimally, we offer these types of cables:
Analog Fire Alarm (Plenum & Non-Plenum)
Addressable Low Capacitance (Plenum & Non-Plenum)
Digital Audio Loop
NYC Local Law 5 (Shielded & Unshielded)
Aquaseal® (Indoor & Outdoor)
At West Penn Wire, we have the fire alarm cable for your application, as well as the expertise to help you make the proper selection.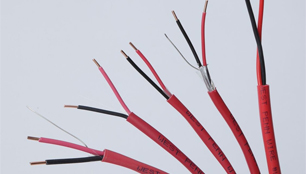 Access Control
Securing access to a school, hospital, house of worship, government facility or other type of building is essential to people using those structures. West Penn Wire provides many options for access control system cabling.
Those cables include:
All-in-One Jacketed
RS-485
Shielded & Unshielded Reader
Aquaseal® Indoor & Outdoor
Regardless of whether your installation is small or large-scale multi-building, we have the products your system needs to deliver top performance.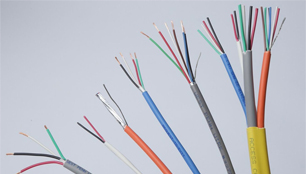 IP-CCTV
Our Category 5E & Category 6 bulk cables are well-suited for IP-CCTV systems used in surveillance applications and more.
We also supply legacy Analog CCTV Cables, such as MiniMax, RG59, RG6, and RG11 Coaxial Cables and Accessories.
We also supply a full range of cabling accessories, including:
Connectors
Patch Cables
Patch Panels
Additionally, we supply quality Ethernet switches and media converters, making us your single source for CCTV systems.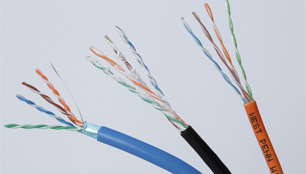 Aquaseal® Wet Location Cables
These exceptional cables are UL-rated for outdoor in-conduit and direct burial applications. They are ideal for a wide range of access control applications.
Whether your application has low voltage cables running from one building to another in a wet location (direct-buried), or conduit running between locations in a single building (in-conduit), choose Aquaseal Water Resistant Cables. Featuring water blocking tape and a jacket that resists sunlight and moisture, Aquaseal assures the integrity of your access control system.
Key features & benefits of Aquaseal are:
2-Ply Tape for Exceptional Swell Height
12mm Total Swell (10mm in 1st Minute)
Maximum Tape for More Protection
Super Absorbent Polymer (SAP) to Soak Up & Trap Water
When specifying water resistant cables, there's no equal to Aquaseal.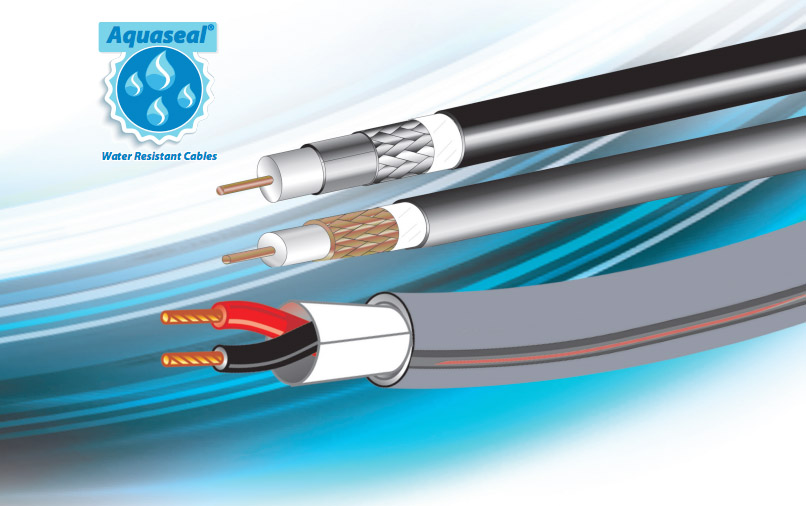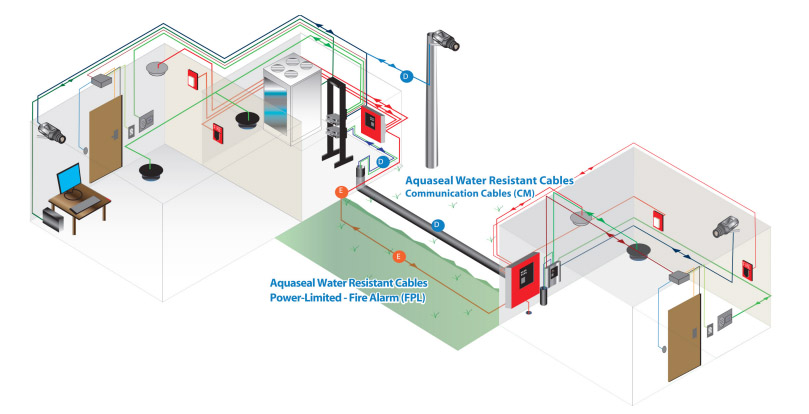 LED Lighting Cables
West Penn Wire LED cables are found in commercial and residential lighting applications where LEDs are used to minimize electricity consumption, reduce energy costs and achieve a higher design aesthetic. Cables are CMP-rated and UL-listed for:
Government Buildings
Healthcare Facilities
Homes
Houses of Worship
Offices
Restaurants
Many Other Settings