Fiber Optic Accessories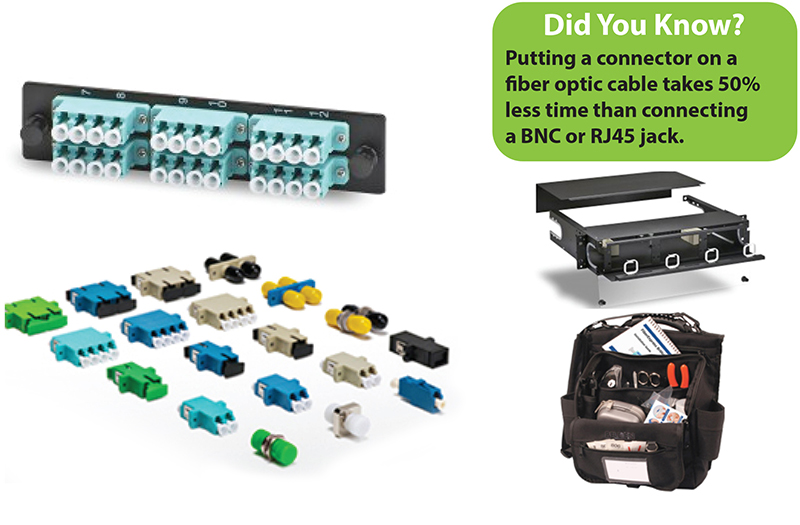 We all know the advantages of fiber optics – superior bandwidth, less signal degradation, greater security (no EMI/RFI), energy efficiency, easy system upgrades, and more. The growth of connected devices requires more optical accessories, which standardize and simplify installation.
West Penn Wire offers a full line of fiber optic accessories for Pro AV, Networking and Security applications that include: installation kits, connectors, assemblies and pigtails, adapter plates, and cable management products. We can also provide fully tested long length assemblies to allow plug-and-play fiber optic installation.
Our pre-terminated long length fiber assemblies are built to your specifications using the best materials by highly skilled technicians in an environmentally controlled work space. All terminations are fully tested and ready for immediate installation.
We also supply quality accessories through partnerships with leading companies such as Signamax, RCI Custom, Amphenol, and many more.
Remember: West Penn Wire is your Best Source for Fiber Optic Products & Accessories
West Penn Wire offers indoor/outdoor plenum-rated bulk fiber optic cables to reduce the amount of inventory and SKUs. Our on-site engineering and manufacturing capabilities enable you to obtain solutions that meet your most demanding requirements.